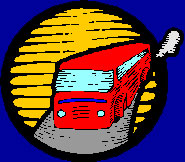 NC MORATORIUM LOBBY DAY - MAY 18
CCMN had a wonderful time in Raleigh during Lobby Day.
Here are the highlights of the day, as told by Ted Frazer (remarks are edited for content and clarity):
Getting up before 5AM, approximately 65 persons boarded the two luxurious buses that University Park Baptist Church helped arrange for us. The buses left for Raleigh with good coffee, breakfast and plenty of instruction on the 2 ½ hour trip to the NC General Assembly.
We had made 16 appointments for Mecklenburg, Gaston, Union and Cabarrus counties legislators. Only Connie Wilson disappointed us, leading Ed McMahan to intervene on our (her constituents) behalf. Alan Gell and Darryl Hunt deeply touched Jim Black and us with their stories. Some of the legislative visits were a bit tough--in particular Clary (Gaston), Rhodes and Curtis Blackwood (Union), but were amicable overall. On the positive side, Jim Black who met with Hunt and Gell, Patrick McHenry (Gaston) who was much more enjoyable and Barbee (Union).
Sharing the camaraderie of our fellow lobbyists from the surrounding counties, and seeing and speaking with our legislators was most energizing. In addition, we believe that we conveyed this energy to our legislators and helped to bring them on board so that this bill could be heard in this short session. Obviously Hunt and Gell were powerful prophets that the system needs a moratorium NOW regardless of politics.
If you would like to share your opinion with your legislator about the moratorium, you can do so without traveling to Raleigh. We have provided postcards on our
Post Card Drive page
; all you have to do is fill it out and mail it to your representative.

Alan Gell during his inspirational speech